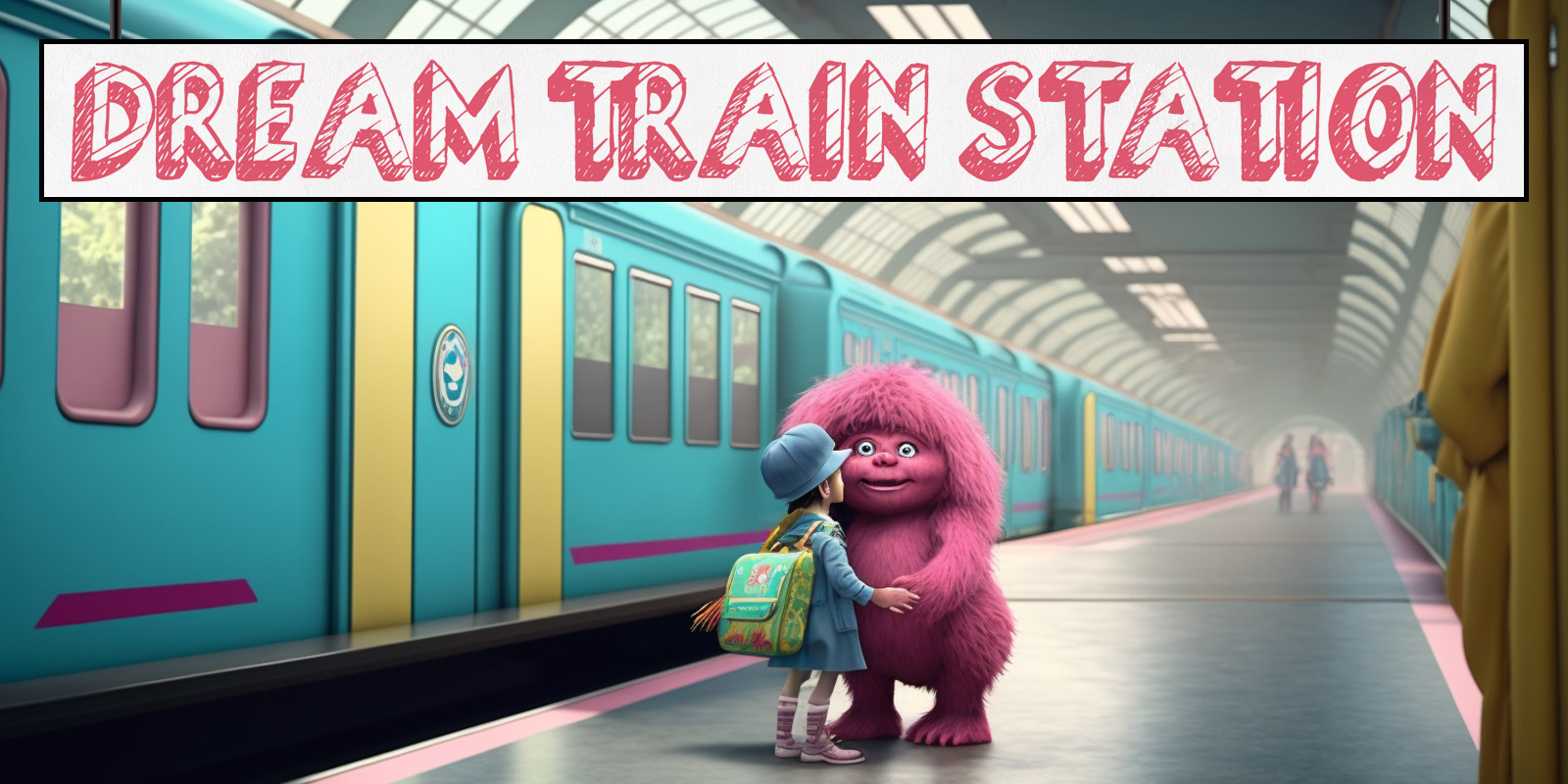 At "Dream Train Station" live all kinds of Ponsters. Ponsters are fluffy, quirky little monsters that collect and give away dreams. One of them is Geige (3), the most curious Ponster girl of them all. Together with her best buddy Schnurre (7), she welcomes a human guest in each episode, such as actor (e.g.) Heiko Pinkowski or astronaut Alexander Gerst. They answer questions submitted by children, share stories from their lives and inspire Geige's and Schnurre's imaginations.
What would it be like to be someone else? What do you see when you look down on the world from above? How do you cope with anger or tristess? Together with conductor Mister Krausewitz (55) and engine driver Miss Meinherz (28), they all board the Dream Train and embark on a magical fantasy journey to try it out.
In short, self-contained animated stories, Geige's and Schnurre's questions are playfully answered. Always from the perspective of children, always a little bit whackier-than-life, but always magical and dreamy!
GENRE: Educational Children's Series
FORMAT: 26 x 22 min, combines live-action, sketch comedy, animation and puppetry
TARGET AUDIENCE: 3 – 7 years