Our company's first activity is the development of "Dina and the Digedags", loosely inspired by the Digedags Mosaic comic books series "Knight Runkel". The main character design is in place first, as well as script and concept. This is the show's story set-up:
In the year 1285, in the Franconian woods in Germany: After a strange boy named Digedag dropped into her life, young princess Dina Von Ruebenstein witnesses how her mother Laura is put under an evil spell by her family's vicious neighbour Count Von Kuckoosberg, who wants to take control of the Ruebenstein's land and people. Von Kuckoosberg takes advantage of Dina's father Knight Runkel's absence, who is on a mission to far off lands with his two young squires.
To save her mother and the Ruebenstein realm, Dina needs to find her father and help him to coming home. Strange Digedag insists to accompany her, telling Dina that her father's squires are his two friends Dig and Dag, like him time travellers from the future. Dina has definitely no desire to team up with this really confused character, but he whencesoever claims to know her father's and his friends' whereabouts: Venice.
To make matters worse, Von Kuckoosberg deployed ruthless henchmen to make sure that neither Knight Runkel nor his daughter Dina return to challenge Von Kuckoosberg claim on the Ruebenstein throne. Dina and Digedag's very adventurous, always emotional and frequently funny journey takes its course.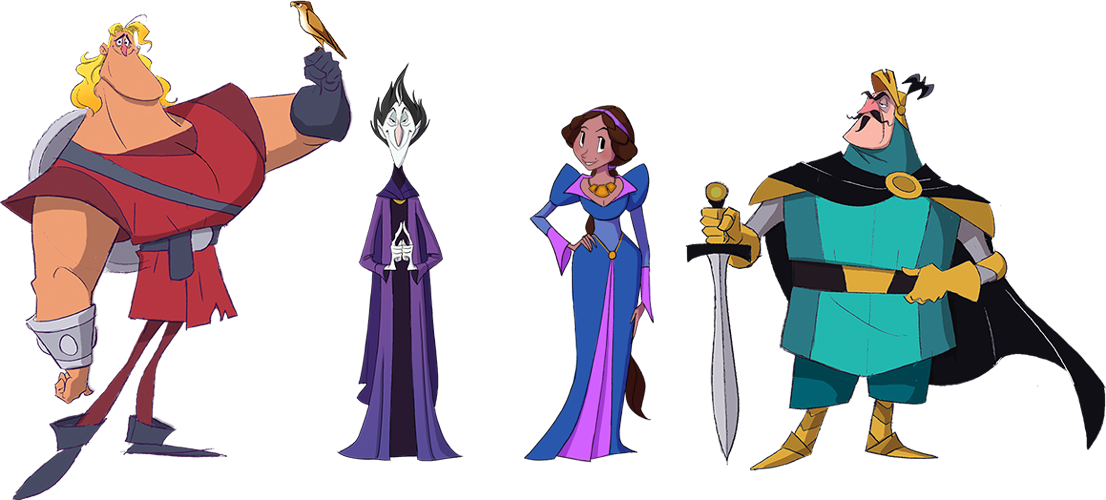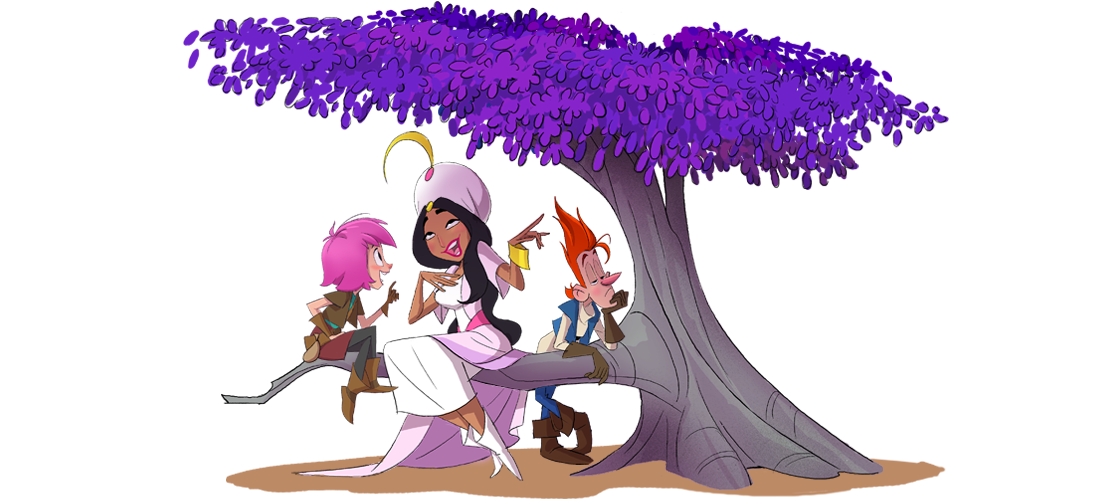 The Main Character Design was developed by Award Winning Designer Torsten Schrank ("Klaus") and Marta Andreeva. The Set Design was developed by Mario Kuchinke-Hofer.
Check out some of our work-in-progress material.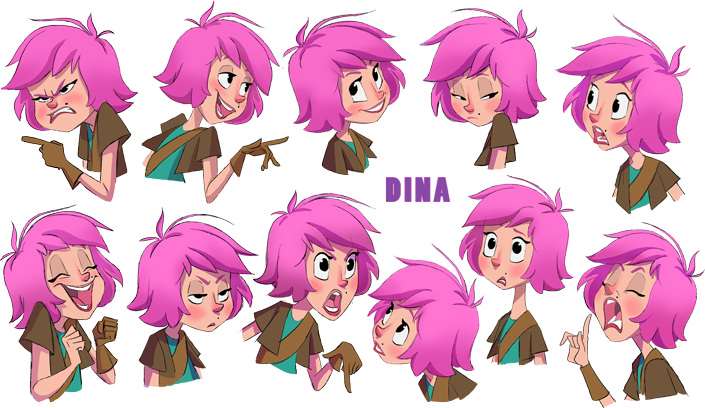 Check out some of our work-in-progress material.
Castles Kuckoosberg and Ruebenstein
Living Room Castle Ruebenstein