Check out the "DINA & THE DIGEDAGS" document: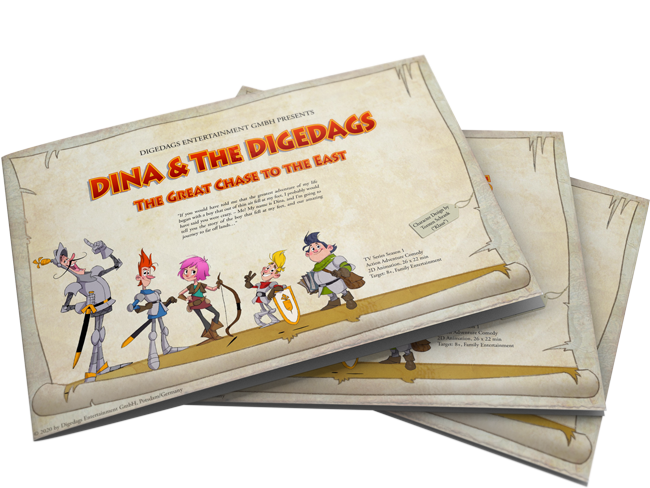 Dina & The Digedags
Pitch Deck (PDF)
We are no animation studio ourselves, but the executive and creative producers of the movie. The actual production of the movie will be carried out in co- and/or service production partnerships with renowned European animation studios. Our relations to these partners are well established, firstly through our frequent attendance of respective events such as Cartoon Forum, APD, Mifa, or MipJunior, and secondly through Head of Development Herbert Gehr's ten year long activity for Hahn Film, Berlin, and his well-established network with highly esteemed European writers and artists.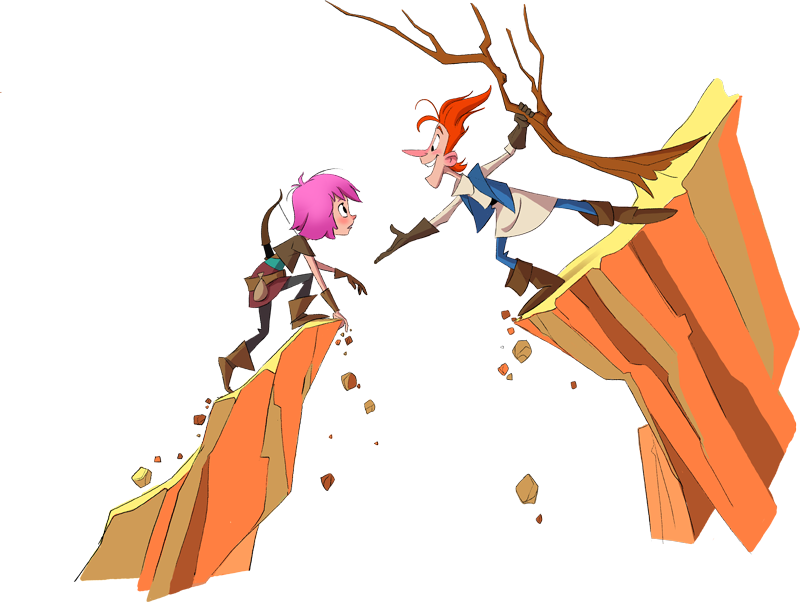 The development of the movie so far has financially been achieved by means of own resources, backed by private investors, by a development fund from Medienboard Berlin-Brandenburg, as well as by a fund from The German Federal Office for Economic Affairs.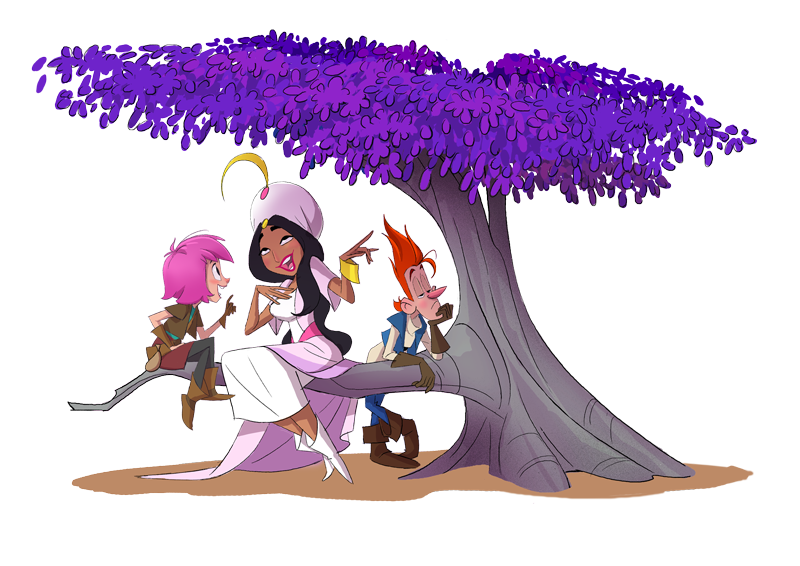 Development from the comic books to today's concept for the movie:
Central activity to make a legendary cultural heritage from the 1950s to the 1970s attractive and relevant for today was to re-work the dramatic structure of the stories, coming up with new characters, tightening the character dynamics, adding suspense, emotions and especially humor, as well as coming up with a contemporary design – all that without betraying the basic spirit of the original comic books.
The most prominent example for these developments is the introduction of female character Dina as lead protagonist, thus not only story-wise adding a major challenge for the Digedags brothers and their attitudes, but also equating the gender balance of the movie, that now is addressing both girls and boys alike.
In general, compared to the comic books the movie will be far more character-driven than action-driven, will feature deeper defined characters and a far more consistent dramatic structure, as well as a fresh look.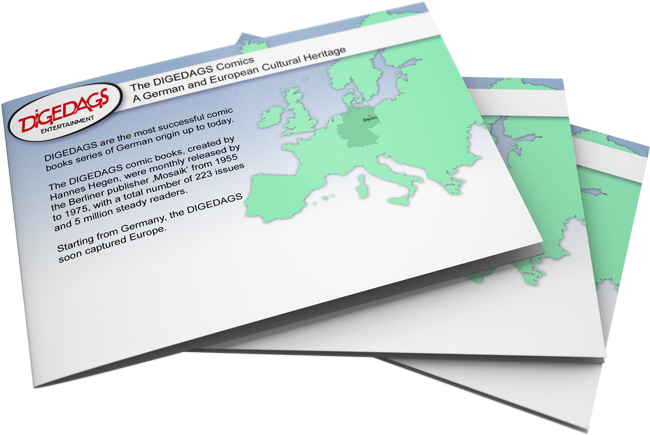 Dina & The Digedags
Cultural Heritage (PDF)