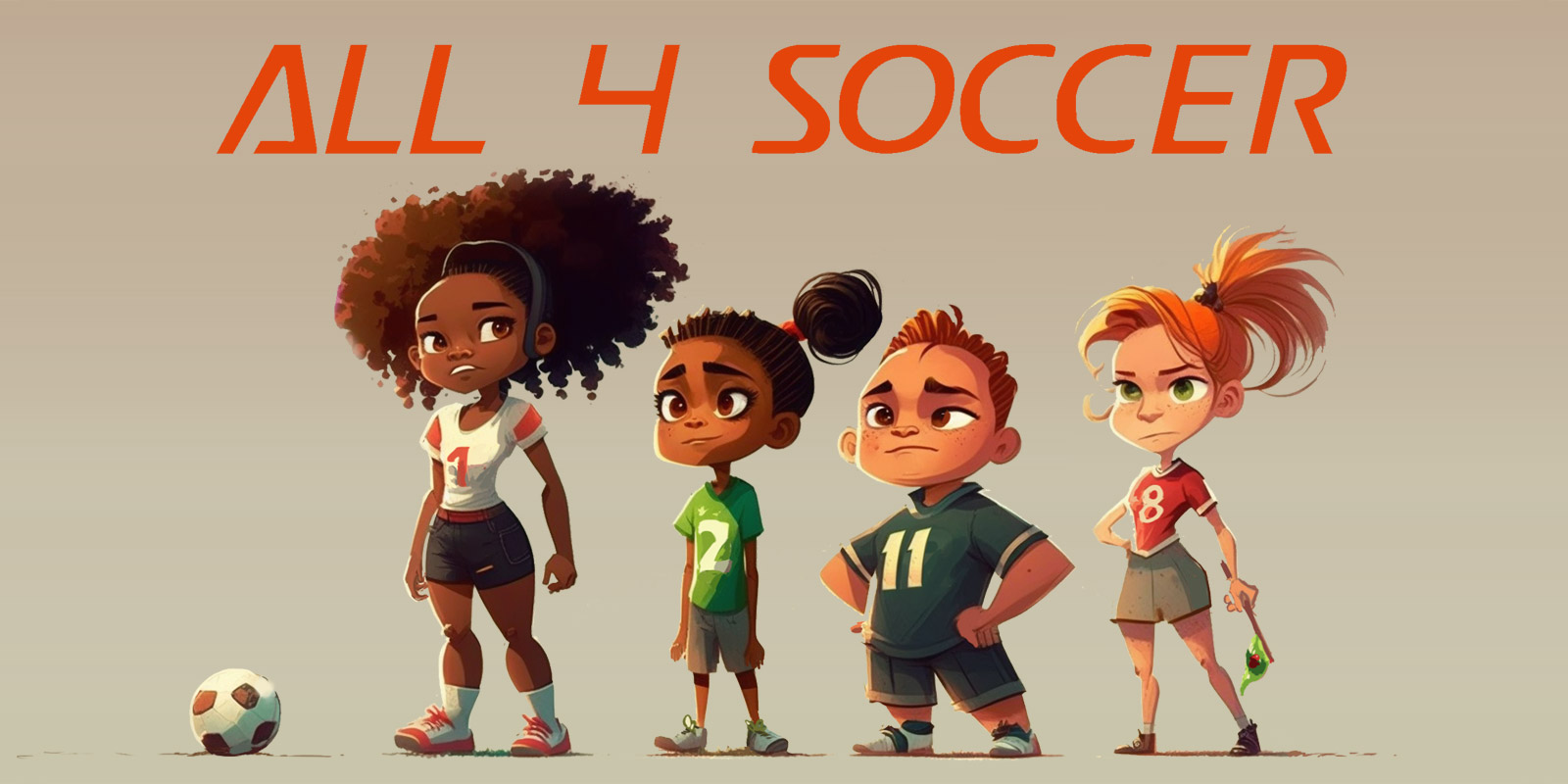 Only because she is a girl, a village soocer team doesn't allow Lena (11) to join. However, when they cannot participate in the regional tournament due to a shortage of players, coach Jens Müller (32) has no choice but to rely on Lena and her best friends, the delicate and nimble Emma (10) and the stocky but clever Tim (11). And who would have thought that the video game geek Tim would save the team from an impending defeat with tactical cunning? Or that Emma's agility and Lena's ball skills would help them win the preliminary round for the very first time!
But the path to the trophy and qualification for a prestigious sports school is still far away. In addition to envious teammates like captain Max (12), rivals like the talented Kenyan girl Kami (12), and the archenemies from the team of the neighbouring town, Lena must above all get her everyday and family problems under control.
"All 4 Soccer" is funny, emotional, as serious as it is lighthearted and uses all the advantages of animation to bring action-packed, lively soccer games back to TV screens.
GENRE: Sports Dramedy
FORMAT: 26 x 22 min, 2D/3D-Animation
TARGET AUDIENCE: 7 – 12 years