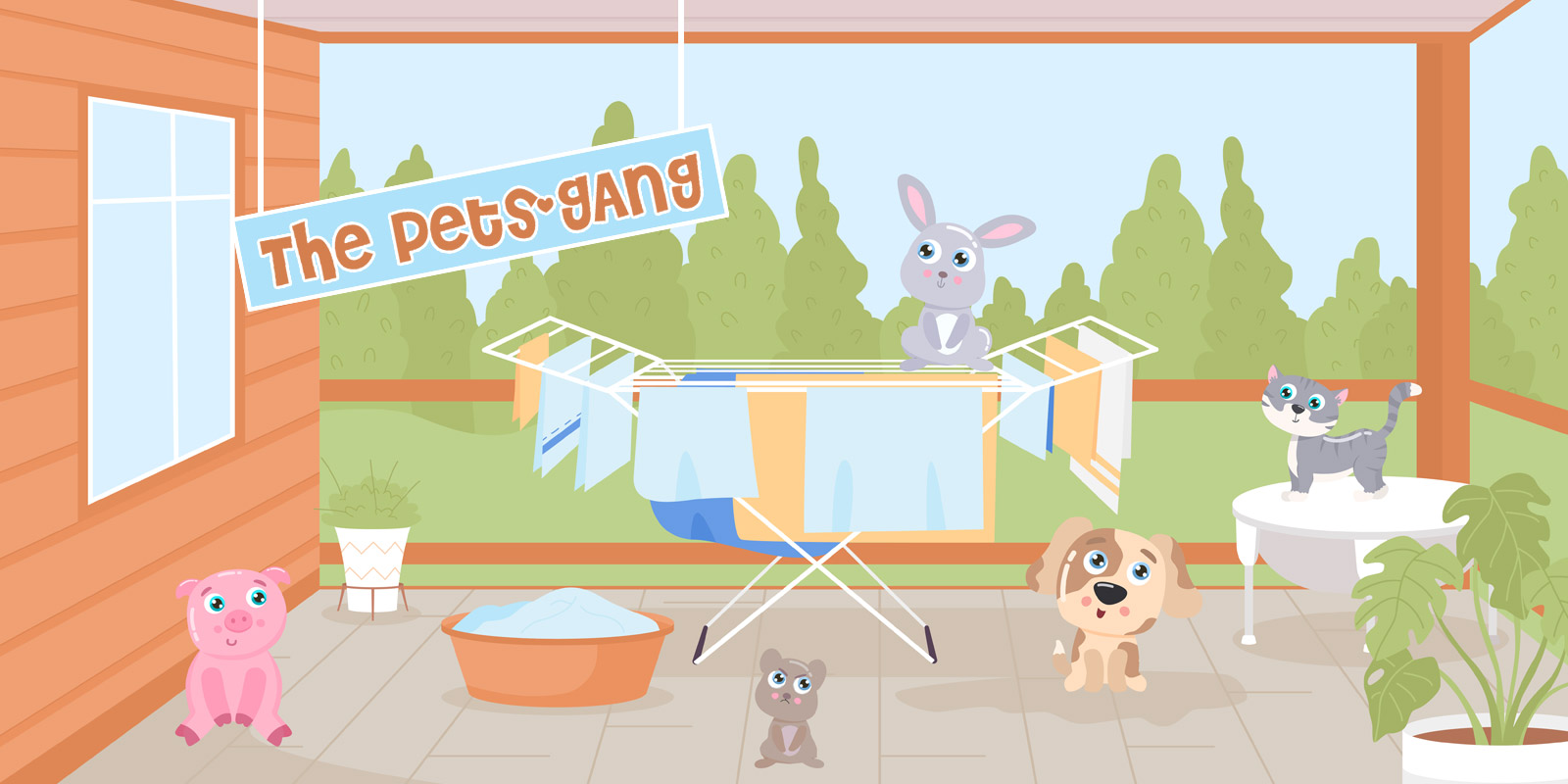 Four baby pets on an adventure. At home and in the garden, curious puppy Basil, playful kitten Whiskers, impatient rabbit Loki, and hungry hamster-girl Feda find and investigate all the things their little and big owners leave behind. They sniff, repurpose, try out and flip over everything they come across.
Whether it's a crayon, a toilet paper roll, or a pair of pants – from an ani-mal's point of view, these are all special items! Each of the four pets has their own idea of what can be done with them. Because even the simplest things are much more than they seem when imagination and curiosity take over.
With simple animations and clear shapes, "The Pet Gang" invites even the youngest viewers to laugh, guess and try things out.
GENRE: Anthropomorph / Comedy
FORMAT: 52 x 6 min, 2D-Animation
TARGET AUDIENCE: 3 – 5 years